Jennie Perryman: 31 Years of Service
Since Georgia Transplant Foundation's creation in 1992, scores of volunteers and board members have selflessly served the mission of the Foundation. Three of the founding Board members, Jennie Perryman, Linda Heiden, and Janet Barnett continue to participate in GTF activities, to support GTF and its many services. We recently had the opportunity to reach out to Dr. Jennie Perryman to reflect on the evolution of GTF over its 31 years of development.
In the early '90s, Jennie Perryman, RN, PhD received a call from Pat Dunkerly to share a vision of one of her patients, Tommy Smith. Tommy, a kidney transplant recipient, wanted to create a foundation to provide support and resources for Georgia transplant patients in need, regardless of their transplant center affiliation. The vision included financial assistance to cover gaps in coverage for anti-rejection medications and expenses for lodging and travel to transplant centers. His initial goal was to recruit representation from every transplant center in Georgia to be a part of the vision.
At the time, Jennie had been in transplant for nearly 15 years and from a clinical and administrative perspective, she knew that the need was "real, personal, and heart-wrenching". Leveraging her experience and internal relationships, Jennie committed to the GTF mission. Tommy Smith never gave up on his vision to help other transplant patients  like himself. Tommy's vision became a  reality with the efforts of founding board members Pat Dunkerley, Sandy McMath, Janet Barnett, Marsha Brennan, Jennie, and many other transplant colleagues, personal and community connections.
According to Jennie, like most start-up businesses and nonprofits, the early years were not without challenges: day-to-day operations were conducted by volunteers and board members. Phone messages went to an answering machine, which was checked by volunteers throughout the day and evening hours as there were no paid staff members. Fundraising through community and private partnerships was essential. GTF's signature fundraiser for 25 years was the Tom Glavine Spring Training Event made possible through the efforts of 100s of volunteers, local celebrity athletes, and Tom Glavine's commitment to GTF's mission. Additionally, board members were busy creating a non-profit, 501(c)(3) corporation with a Board of Directors, bylaws, business and marketing plans.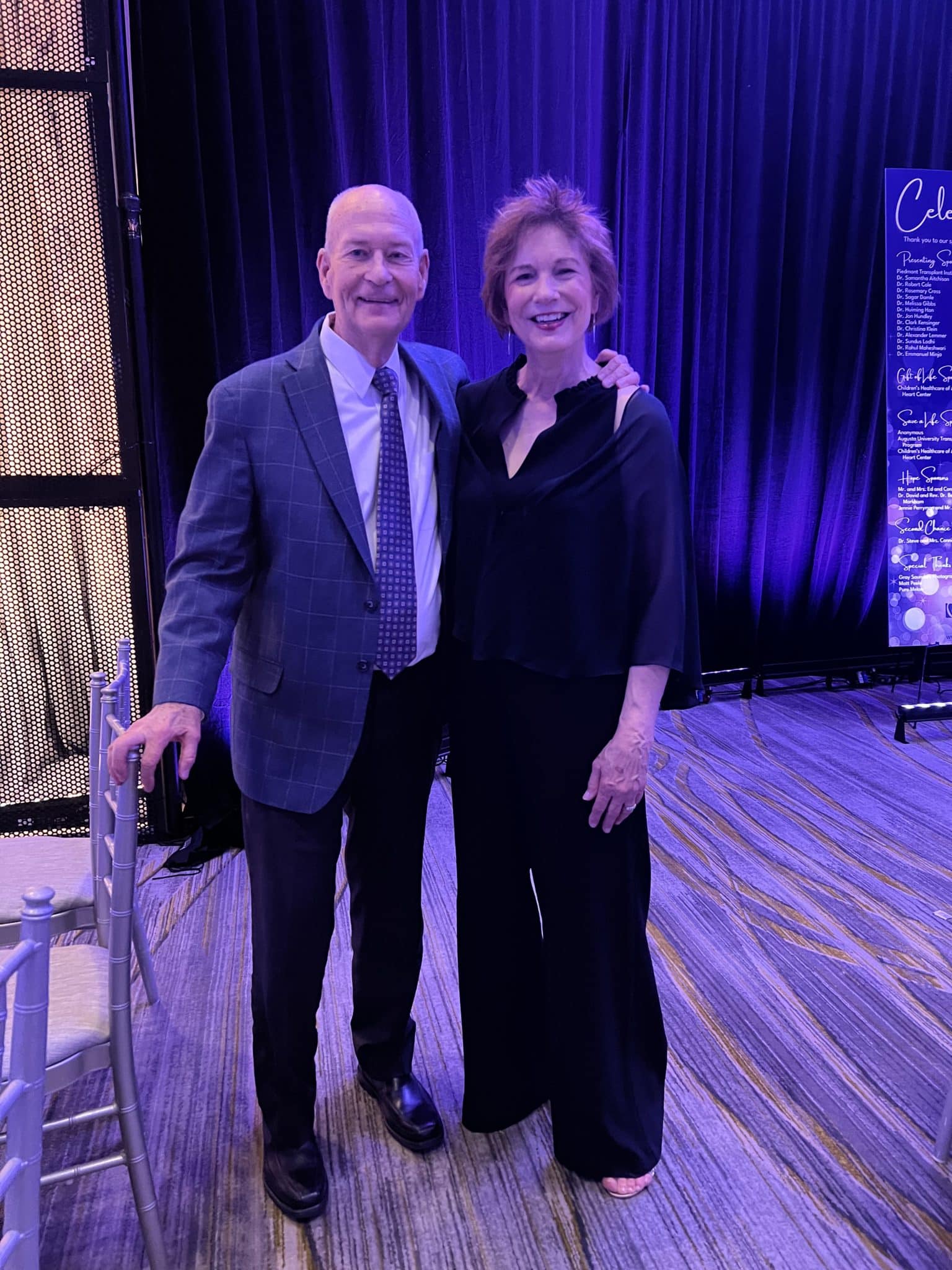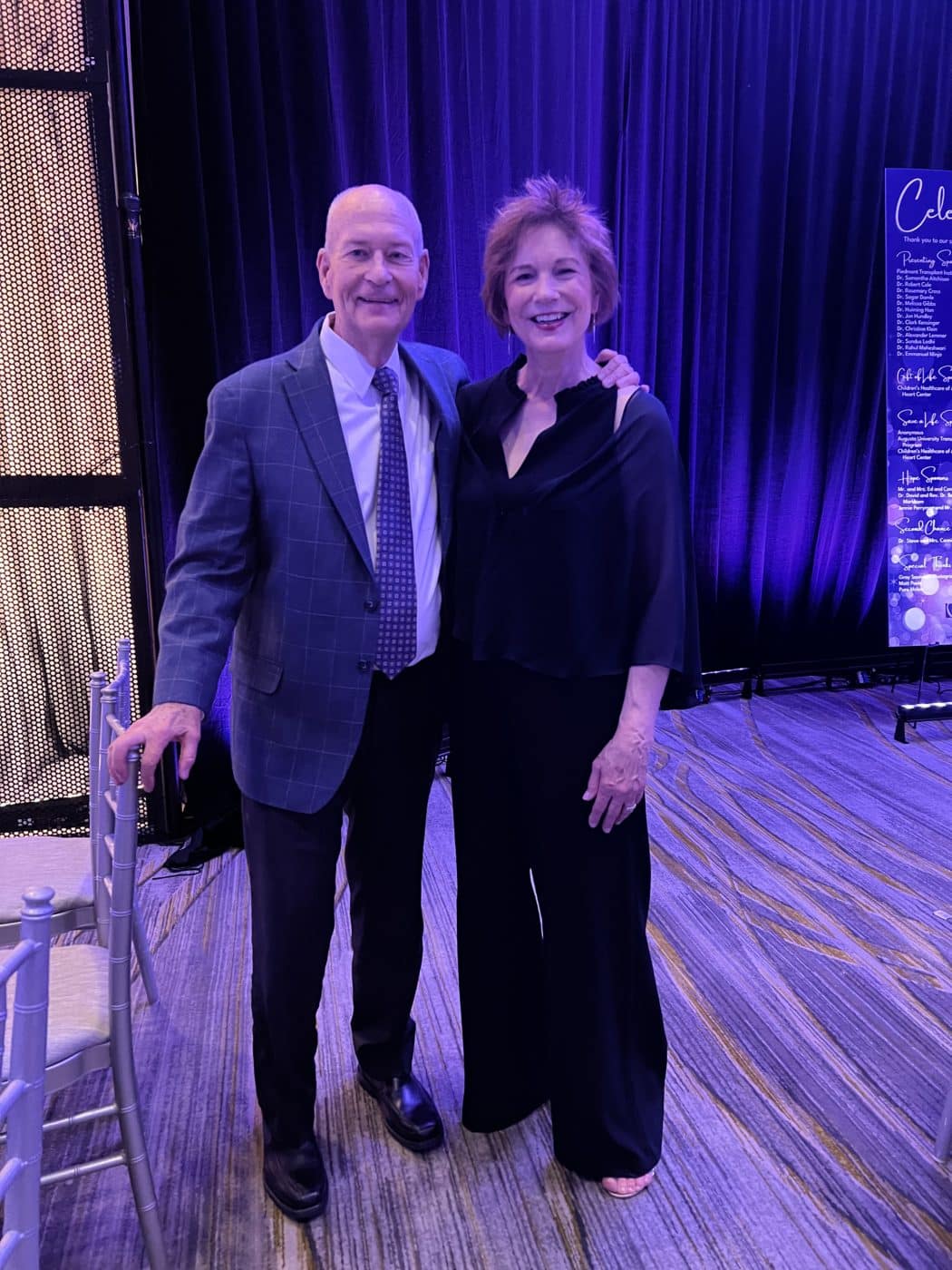 One transformational moment that put GTF on the map was the Carlos and Marguerite Mason Trust, established in 1991. The first grant awarded by the Trust was to Emory to build the Carlos and Marguerite Mason Transplant House on campus to provide affordable lodging to patients affiliated with the transplant centers in Atlanta. Building on an established relationship with the Mason Trust, Jennie provided guidance to board members requesting funds for the Georgia Transplant Foundation. The initial gift awarded to GTF was $480,000. The Mason Trust was pivotal in moving GTF from an organic, aspirational vision of a few during the early years to the staffed, community resource that it is today.
Countless number of volunteers and board members have committed their time, talents, and treasures to the mission of the Georgia Transplant Foundation over the last 31 years. Jennie has served GTF not only as a founding board member, but also as president [president elect, past president] for two terms, secretary, governance committee chair, member of the executive committee, and member of Jumpstart committee.
When asked "why GTF?" Jennie responded: "1) I believe in the mission of the Georgia Transplant Foundation and its impact on the patients we serve; 2) GTF offers a arena for transplant professionals to work collaboratively with community members and colleagues in other centers to take on the challenges to better serve the transplant families and living donors in Georgia; 3) the rich friendships that are developed and the learning that is shared; 4) the caring, passionate recipients with their personal networks who fund raise each year for GTF so that other transplant candidates, recipients and living donors are assisted by GTF; and, 5) the highly trained, compassionate staff and leadership."
We're incredibly impressed with Dr. Perryman's dedication to helping the transplant community and we're so proud of the growth GTF has had over the last 31 years.