Transplant Fundraising Program
Primarily a medication assistance and insurance premium plan, the Transplant Fundraising Program has been developed by Georgia Transplant Foundation to assist transplant patients in preparing financially for ongoing transplant costs. These programs provide fundraising assistance and account management for transplant funds. Financial contributions are overseen by GTF staff and an Advisory Council providing fiscal accountability to transplant clients and their contributors. In addition, detailed information about transplant accounts, including disbursements and contributions are available upon request.
Before my transplant, I would have never imagined the direction my life could take. I am so grateful to the transplant community for giving me the opportunity to succeed in many different aspects of my life!
- Ken Sutha, MD
Two-time kidney transplant recipient, GTF academic scholarship recipient
GTF supports my transplant patients in ways beyond what hospitals are able to do. GTF services assist patients in obtaining essential medications and maintaining a successful transplant. For this reason, I continue to support GTF and the programs they provide.
- Andy Smith
M.D., Financial Contributor and Past Board President
Transplant is just a word until you are faced with it. My mentor made me realize I was not alone. Here was someone who had walked the path I was now on. A guide to what may lie ahead and a constant source of encouragement.
- Brian
Kidney and pancreas recipient (The Mentor Project)
After receiving my heart transplant, I enrolled in the JumpStart Program and received financial support to take Certified Nursing Assistant Classes. Now, I have a career I would never have been able to achieve without the JumpStart Program and assistance from GTF.
- Sherry C.
Heart recipient (JumpStart Program)
| UNMATCHED Account | MATCHED Account |
| --- | --- |
| asdsadsad | xvxcvcvcx |
| asdsadsad | xvxcvcvcx |
| asdsadsad | xvxcvcvcx |
Our Mission
We exist to provide households with access to sufficient, nutritious food, and related resources. We accomplish this through collaboration, efficient operations, education, and innovative solutions to achieve a hunger-free community in southeast Michigan.
Headquartered in Detroit, Gleaners operates five distribution centers in Wayne, Oakland, Macomb, Livingston and Monroe counties and provides food to 528 partner soup kitchens, food pantries, shelters, and other agencies throughout southeast Michigan. In 2018, Gleaners distributed more than 43 million pounds of food to neighbors in need! On average, Gleaners distributes 96,000 meals each day including providing nourishing food and nutrition education to 171,000 children a year. Every dollar donated provides three meals and 93 cents of every donated dollar goes to food and food programs.
Food Distribution
Gleaners is a vital link between available food and those who need it most. Local and national producers have surplus food that may otherwise go to waste for lack of a way to safely and efficiently bring it to market. Human service agencies face tight budgets and increasing demand for services. Our expertise and facilities bring these valuable resources together to help ease the problem of hunger.
Gleaners has developed efficient, reliable methods for handling a tremendous volume of all kinds of food. Five distribution centers bring food closer to those in need, saving member agencies time and money that they can use in providing food for our hungry neighbors.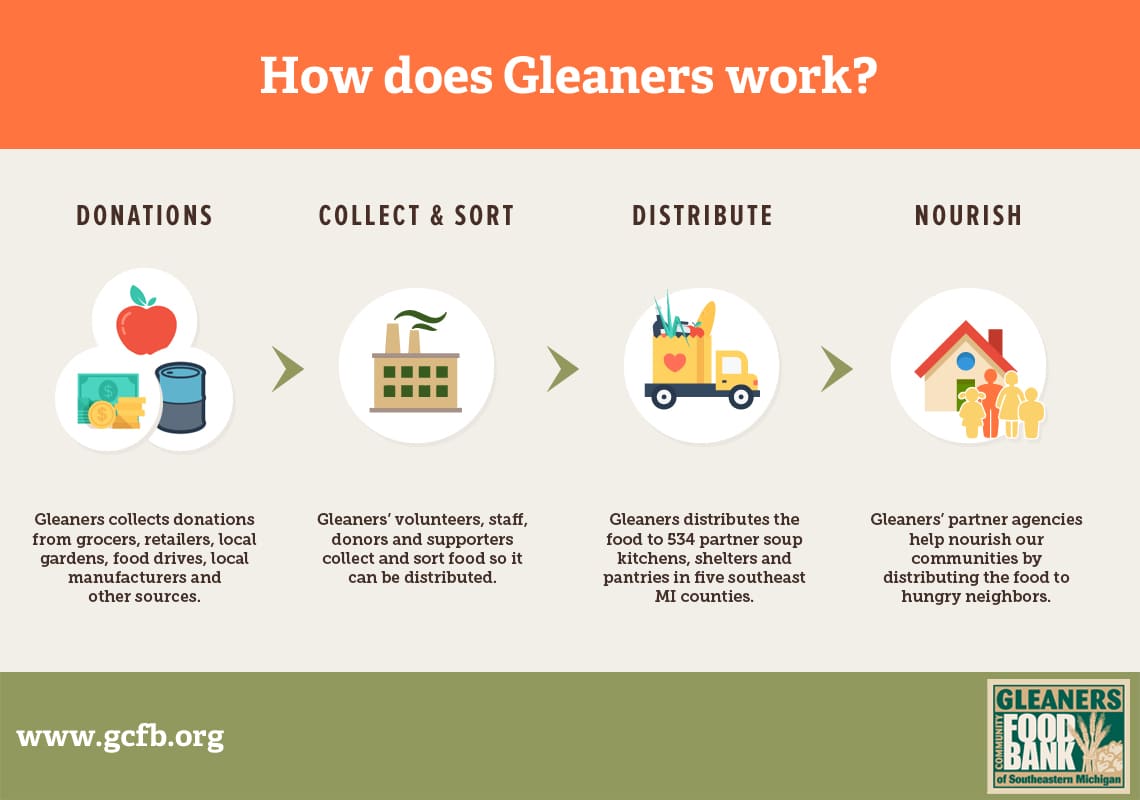 Our Vision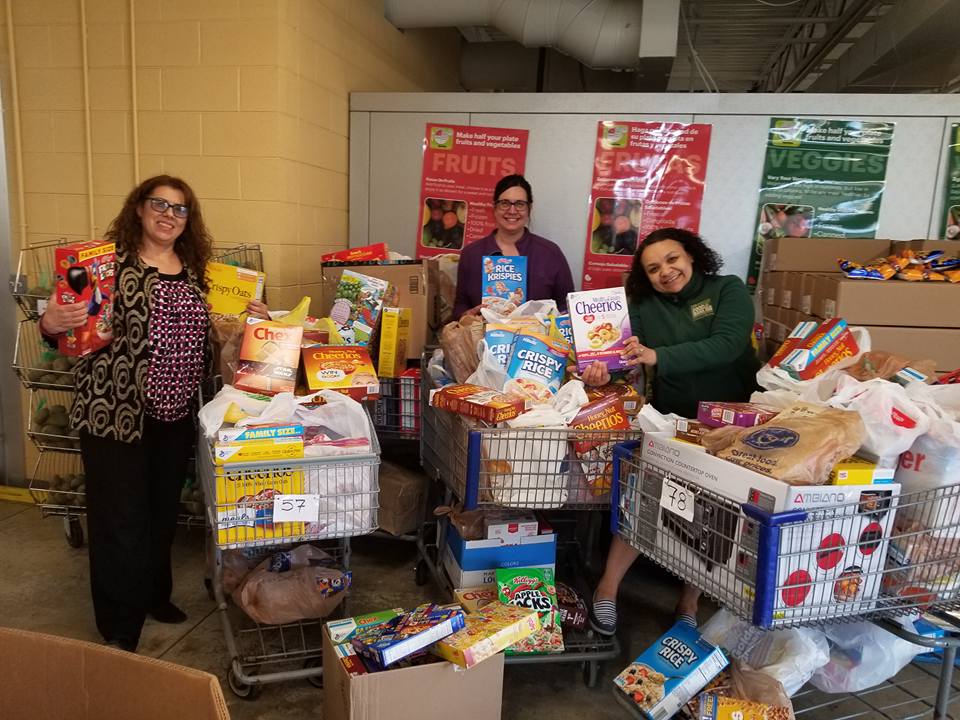 Gleaners Community Food Bank, with broad community support, fights hunger in southeastern Michigan.
In collaboration with our member agencies, the Feeding America network, and our program partners, we provide millions of pounds of donated and purchased food to people in need. In so doing, Gleaners is committed to distributing nutritional, high quality food. Through education and advocacy, we will reduce reliance on the emergency food system. Gleaners adopts best practices and cost effective systems and procedures to achieve the highest possible return on its human and financial resources. Gleaners fulfills its role with a sense of compassion and urgency while nourishing, sustaining and advancing hope in our community.
Gleaners' Strategic Plan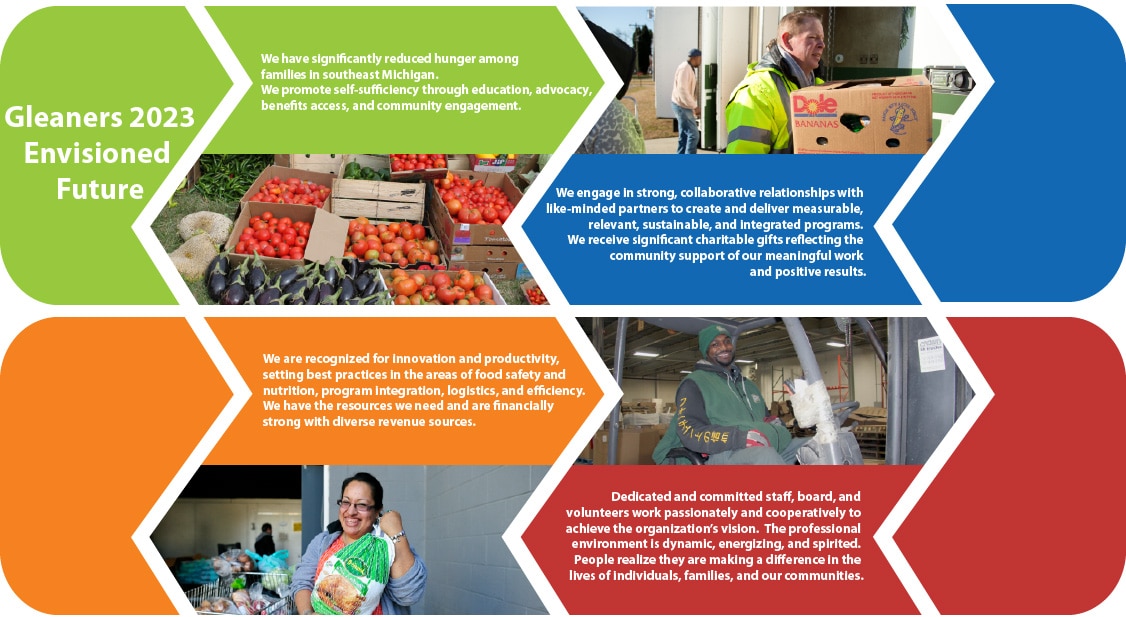 Born in 1940, Gene Gonya grew up on the family farm in Ohio.
At age 19, he became a Brother in the Jesuit Religious Community believing in their motto of "doing all for the greater honor and glory of God."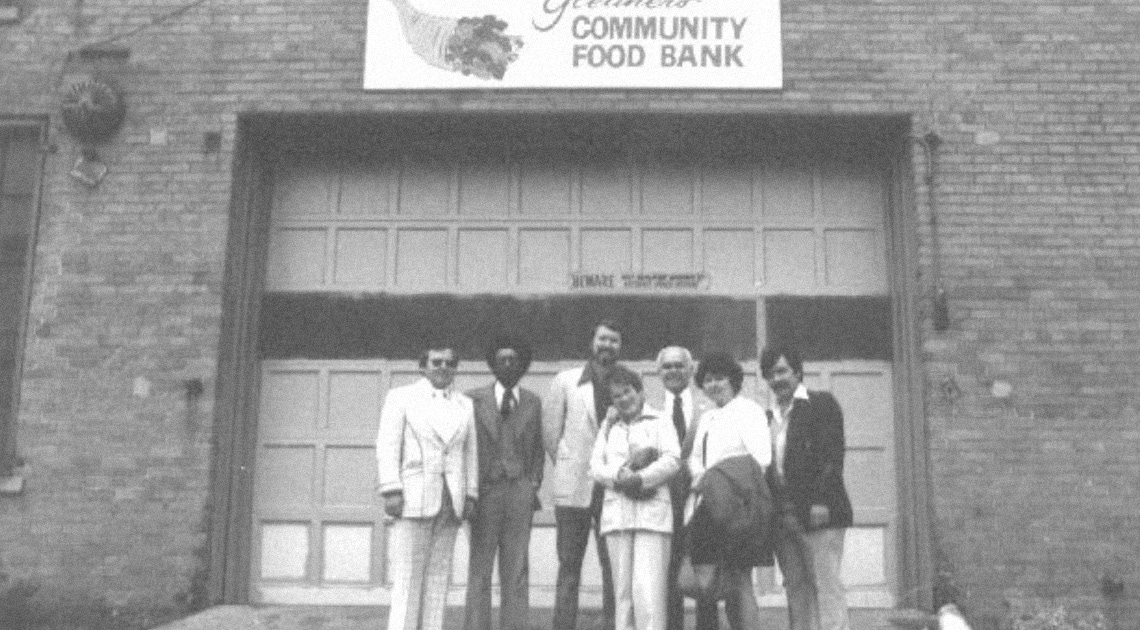 In 1977, Gene chose to leave the Jesuit Community and continue his mission of community service as a lay person of the Catholic Church. In April of 1977, he co-founded Gleaners Community Food Bank, renting the first floor of a warehouse on Detroit's near-eastside, a stone's throw from the Capuchin Soup Kitchen. The food bank was founded to solicit surplus food, store it safely, and distribute it to agencies that are the direct providers to the hungry of our communities. The food bank could now accept donations such as truckloads of produce from Gene's family farm and "bank" it for small or large organizations serving the community, since none of these service agencies could accept such large donations.
Gleaners was among the first food banks in the United States. Several years after founding Gleaners, Gene and a few other food banks founded Second Harvest, a national network of food bank members (now called Feeding America). Gene also helped found the Food Bank Council of Michigan.
Gene may have heard the Biblical story of Ruth and Naomi (who gleaned in the fields of Boaz, a rich Israeli farmer) in his own home where family devotions were a part of daily life. He goes a step further than Boaz and does the gleaning for the poor. Due to his vision and management skills and boundless energy, numerous food banks and agencies have been organized to serve those in need.
Gene has received much acclaim, with numerous community service awards and proclamations for his efforts. He was featured in an August, 1983 issue of Readers Digest, as well as They Light Up Our Life, a book by Will Hardy about outstanding Detroit citizens. Crain's Detroit Business named Gleaners Community Food Bank the best managed not-for-profit in 1990.
Gene has served on the advisory committees and board of many other human service organizations, including COTS and the Mariners Inn. He is a graduate of Leadership Detroit, VII. Gene is enjoying his retirement with sports activities and travel adventures with his wife, Judy.
Annual Reports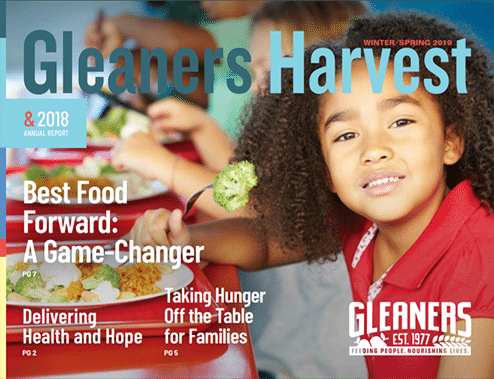 2018 - Download the 2018 Annual Report PDF
2017 - Download the 2017 Annual Report PDF
2016 - Download the 2016 Annual Report PDF
2015 - Download the 2015 Annual Report PDF
2014 - Download the 2014 Annual Report PDF
2013 - Download the 2013 Annual Report PDF
2012 - Download the 2012 Annual Report PDF
2011 - Download the 2011 Annual Report PDF
2010 - Download the 2010 Annual Report PDF
2009 -Download the 2009 Annual Report PDF
2008 - Download the 2008 Annual Report PDF
Financials
2017 - 2018* - Download the 2017 Form 990 & Download the 2018 Audit
*Documents cover the fiscal year 10/1/17 to 9/30/17
2016 - 2017* - Download the 2016 Form 990 & Download the 2016 Audit
*Documents cover the fiscal year 10/1/16 to 9/30/17
2015 - 2016* - Download the 2015 Form 990 & Download the 2015 Audit
*Documents cover the fiscal year 10/1/15 to 9/30/16
2014 - 2015* - Download the 2014 Form 990 & Download the 2014 Audit
*Documents cover the fiscal year 10/1/14 to 9/30/15
2013 - 2014* - Download the 2013 Form 990 & Download the 2013 Audit
*Documents cover the fiscal year 10/1/13 to 9/30/14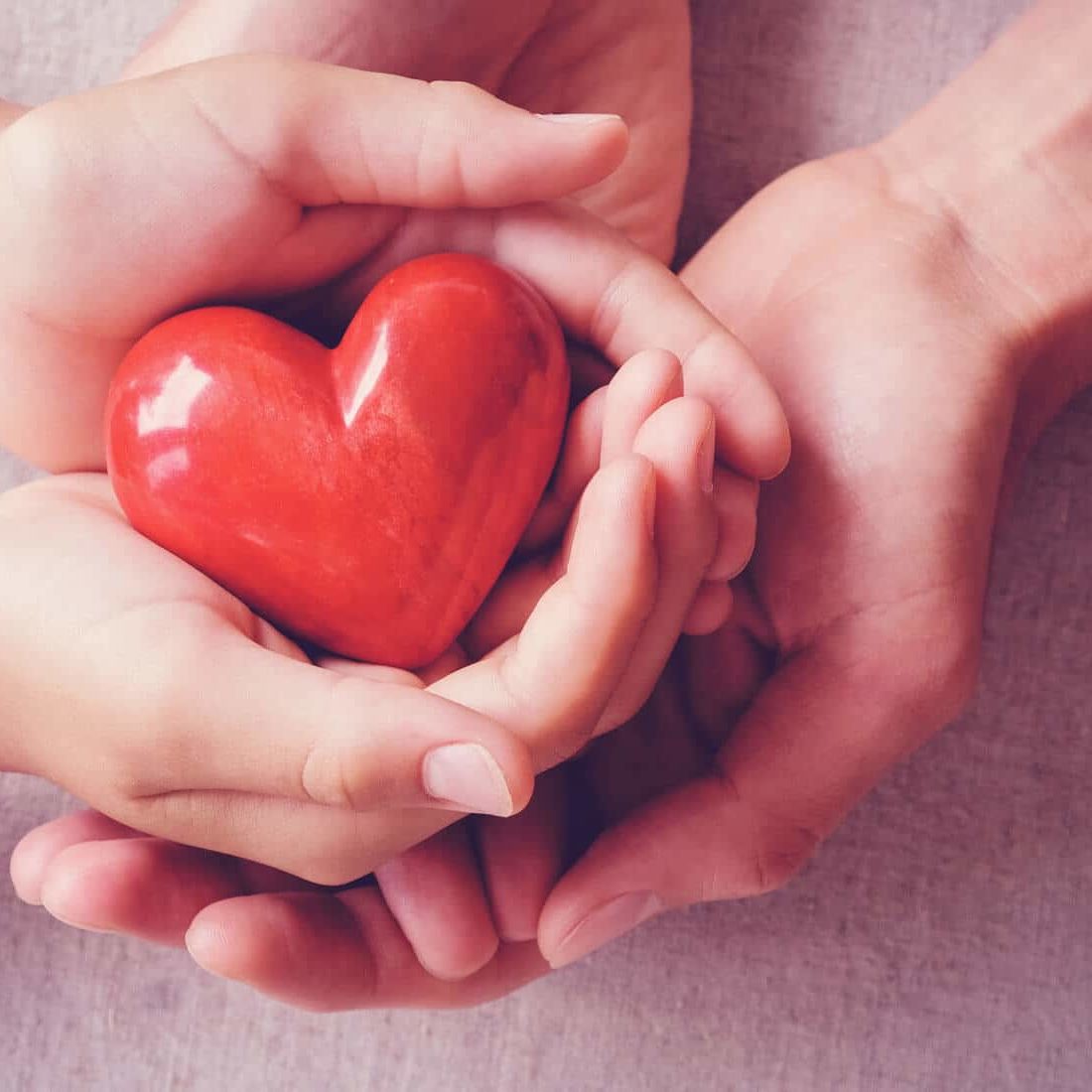 Verify Status & Review
GTF contacts your transplant center to verify your transplant status.
After the transplant center verifies transplant status, the completed application goes to a Review Committee.
Approval Status Letter
After the committee meets and reviews the application, a letter is mailed to your mailing address (as indicated on the application) within thirty (30) business days regarding approval status.
Sign and Mail Client Agreement
If approved, you are required to sign and mail back a client agreement agreeing to the terms and conditions of the Transplant Fundraising Program.  You are not enrolled in the program if the signed contract is not mailed back to GTF. All of this must be completed pre-transplant for a matched account.
Account Activation
Once GTF receives your signed contract, your account will be activated. You will then receive your welcome kit containing additional information regarding TFP, for example, how to make deposits, how friends and family can donate, how to set up your GTF personal webpage and other important information.
Application
Transplant Fundraising Program