In August of 2010, Lisa Jones was enjoying a typical morning until her son noticed something was different about her eyes. Lisa figured she was just tired and stressed from work, but her son was persistent, her eyes were yellow. He made her promise to go to the hospital; neither of them knew she'd be there for a month.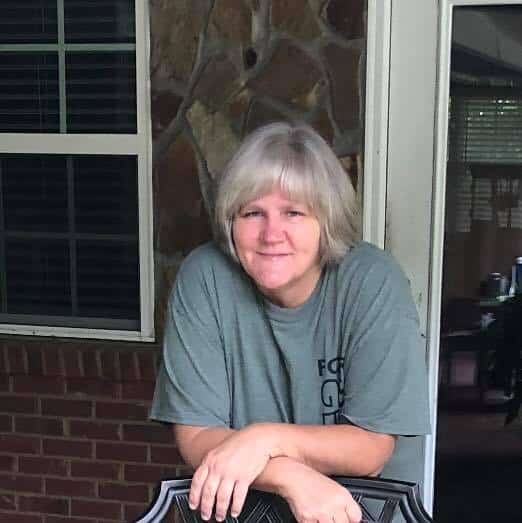 Sure enough, her liver was failing, and Lisa was listed to get a transplant. Anxiety crept in, not only because of the financial burden she knew awaited her but also because she didn't have any information on how the process was going to unfold. That's when she met Sherrell Gay, who gave Lisa her card and told her the Georgia Transplant Foundation could help.
Through GTF's Mentor Project, Lisa met Karen Shaw. Karen would serve as Lisa's mentor, explaining how to get prepared pre-transplant, what to expect during the procedure, and how to move forward post-transplant. This info was invaluable to Lisa and provided her with the sense of comfort and understanding she needed to be able to focus on her recovery.
At the beginning of her journey, GTF helped pay for her family to stay at the Mason House. Over time, GTF helped pay for her brother to visit as well, uplifting Lisa's spirits and helping her concentrate on the task at hand.
With her family by her side, Lisa was able to get her new liver and make a full recovery. GTF helped her with rent, future checkups at her transplant center, and other expenses throughout the process. During her transplant journey, "GTF always said yes, no matter what [she] needed."
Lisa, finally healthy, was able to "see her son graduate, join the military, and get married." She's eternally "grateful to still be here to watch him grow." She was able to meet the family of her donor, a young man who had passed years prior. When she asked his family what he looked like, they said, "Just look at your son; it's a spitting image." The parallels between her son and her donor shocked her. She always viewed her son, a soldier, as a hero, but now her donor was her hero as well. It was not lost on her that "that one decision to donate his organ saved [her] life."
When asked what GTF means to her, Lisa shared that "the organization saved so many, taking the worry out of finding a place to stay or paying for rent means everything. Every time I called with something I needed, they told me they could help me, but I never heard a no. Thanks be to God for this improbable gift, this one organization that can make all the difference in one person's life. That day, when I was at the hospital worried about how I was going to pay my expenses, GTF was there to alleviate that pressure and allow me to focus on my health and my family. That's priceless."
The advice she would give to a future transplant patient is just to "trust that God will send the right gifts and the right people that will guide you through."
Learn more about The Mentor Project here: https://gatransplant.org/our-programs/education-community-programs/the-mentor-project/
Learn more about Lodging Assistance here: https://gatransplant.org/our-programs/financial-assistance-programs/lodging-assistance/