13th Annual "Angels of Life" Hair and Fashion Show
What is Angels of Life? Angels of Life…those who give life to others. Join us to celebrate the gift of life and those Angels who have made it possible. During this year's event you will hear real life testimonies from transplant recipients and donor families who share their heartwarming journey and how GTF came to their aid during a time of need. The evening highlights a 200+ live and silent auction, entertainment, music and the gift of life inspiring Hair and Fashion show designed by the Three-13 Salon, Spa & Boutique's Artistic Team! "Angel of Life" Donation since 2011, $850,313!!!
The Inspiration Behind Angels of Life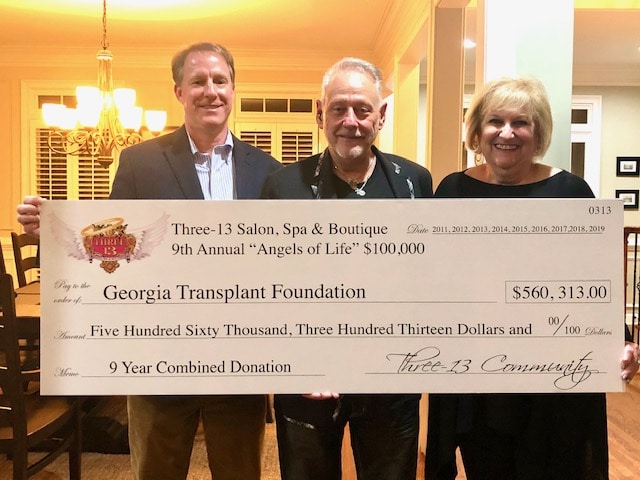 Lester E. Crowell Jr., Three-13 Salon, Spa & Boutique's Managing Partner and two-time heart transplant recipient, fought his entire life living with IHSS (Idiopathic hypertrophic subaortic stenosis) and at the age of 43, he received his first heart transplant when his native heart could no longer fight. Following his first transplant, Lester was living healthy and well, feeling better than ever before. However, after nine-years the transplanted heart developed chronic rejection, similar to coronary artery disease, a common threat to all transplanted organs… He was put on the transplant list again, living with a new daily fear of suffering a possible massive heart attack. On December 3, 2010 Lester received the life changing call that a new heart was found and was waiting for him. After a successful second transplant, Lester woke up inspired and full of gratitude… this is when Angels of Life was born. His passion to help others in the transplant community has become a life mission.