When Chelsea Perkins' baby Reagan was born, she was as healthy as could be, but the Perkins family's life took an unexpected turn when, at just 11 months old, Reagan underwent a life-changing liver transplant.
It all began when Reagan was two months old. During a routine checkup, doctors noticed a hint of jaundice in her eyes. Concerned, the pediatrician swiftly directed them to the hospital for more tests. The initial fear was biliary atresia, a severe liver condition in infants, but after examination, it was ruled out. The doctors struggled to pinpoint the exact diagnosis, settling for a working conclusion of liver disease—Reagan's tiny organ didn't function as it should.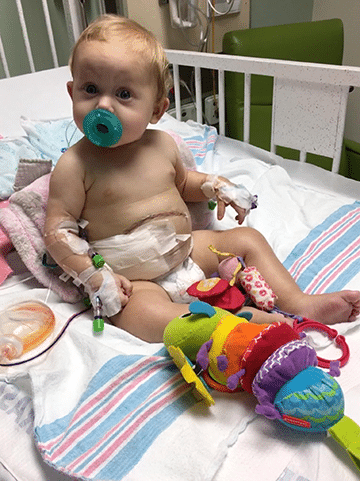 Once Reagan reached six months, Chelsea and her husband found themselves grappling with the idea of a transplant. In the meantime, Reagan was a trooper, navigating through a sea of medications, a special formula, and a regimen of vitamin D. Their journey led them to their transplant center, where Reagan was finally listed.
The phone rang at 3 in the morning on a cold June day; Reagan's liver had arrived. The Perkins family packed their bags and headed to Atlanta, where their little one would receive a second chance at life. Months unfolded in Atlanta, with the Ronald McDonald House providing them temporary housing during their stay. Interestingly, the Perkins family connected with another family there—a family whose son also grappled with a liver condition. Their shared experiences formed a unique bond, and together, they navigated the challenges of transplant life.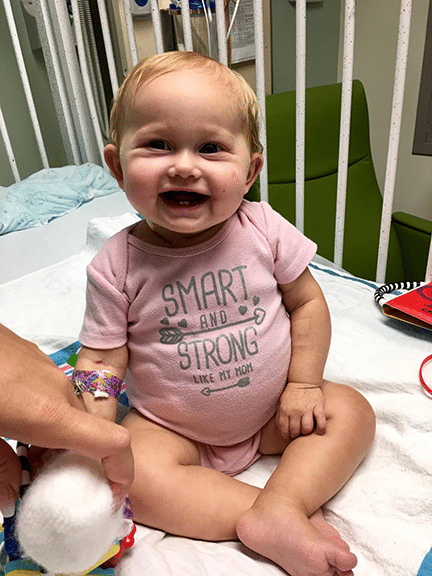 Despite a few bumps in the road, Reagan's recovery progressed well. August saw them finally returning home, although the adjustment period continued with tweaks to her medication routine. As Reagan gets older, she is beginning to understand what she went through more. She "has a scar in the shape of a sad face and knows why it's there." Her older sisters have more and more questions about why Reagan can't do everything they can, and the family is learning together. Now, she's a healthy, happy five-year-old.
The journey wasn't without its financial challenges, and Georgia Transplant Foundation was there through it all. GTF helped the Perkins family with lodging expenses, emergency financial assistance for rent and car insurance, and travel expenses that helped ensure Reagan's father could be by her side as she endured her transplant journey.
As Chelsea reflected on their journey, she shared a powerful message to other families facing similar challenges: "It's okay to break down and have your moments, and it's okay to be upset and hurt and worried and everything that goes with it. Trust your gut, trust your instincts, and trust your doctors."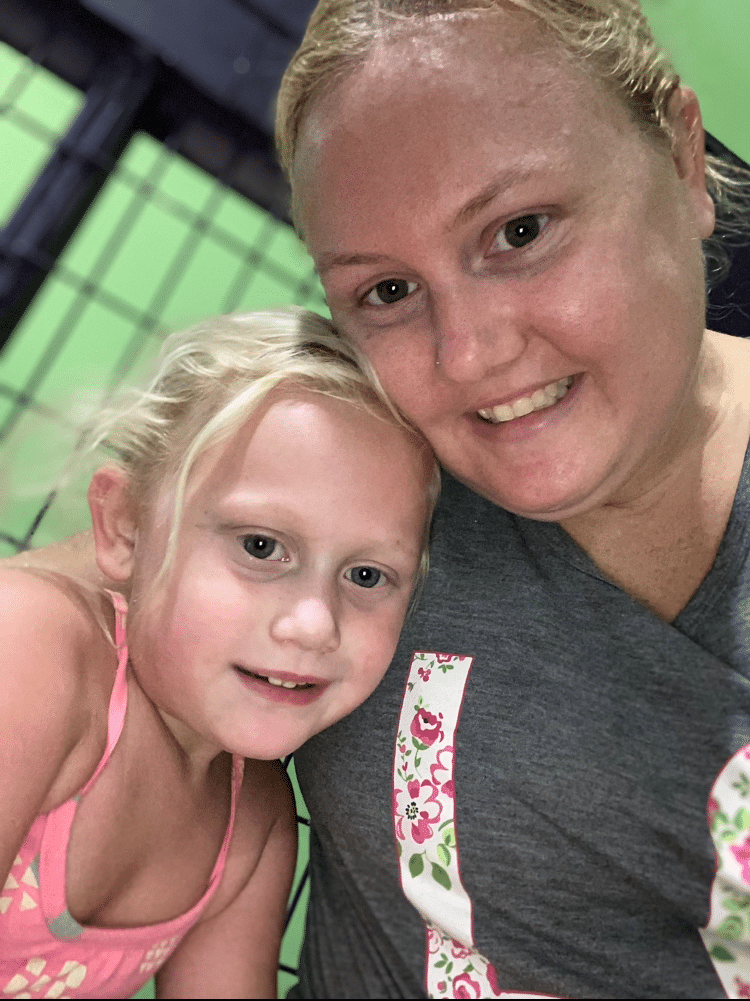 In regards to GTF, Chelsea shared that "without GTF, [her] husband wouldn't have been able to be there; [she] needed him as her rock." Although Reagan was the focus, "the parents need support too, and having [GTF] there meant everything." She continued, "Without GTF, I would've been lost and unable to handle it as well as I did; how can you put into words how a foundation like this helps? It's so much more than financial support; it relieves stress and burden and allows you to solely focus on getting your child what they need."
We're so glad that we were able to help the Perkins family through Reagan's transplant journey, and we're proud to call them members of the GTF community.