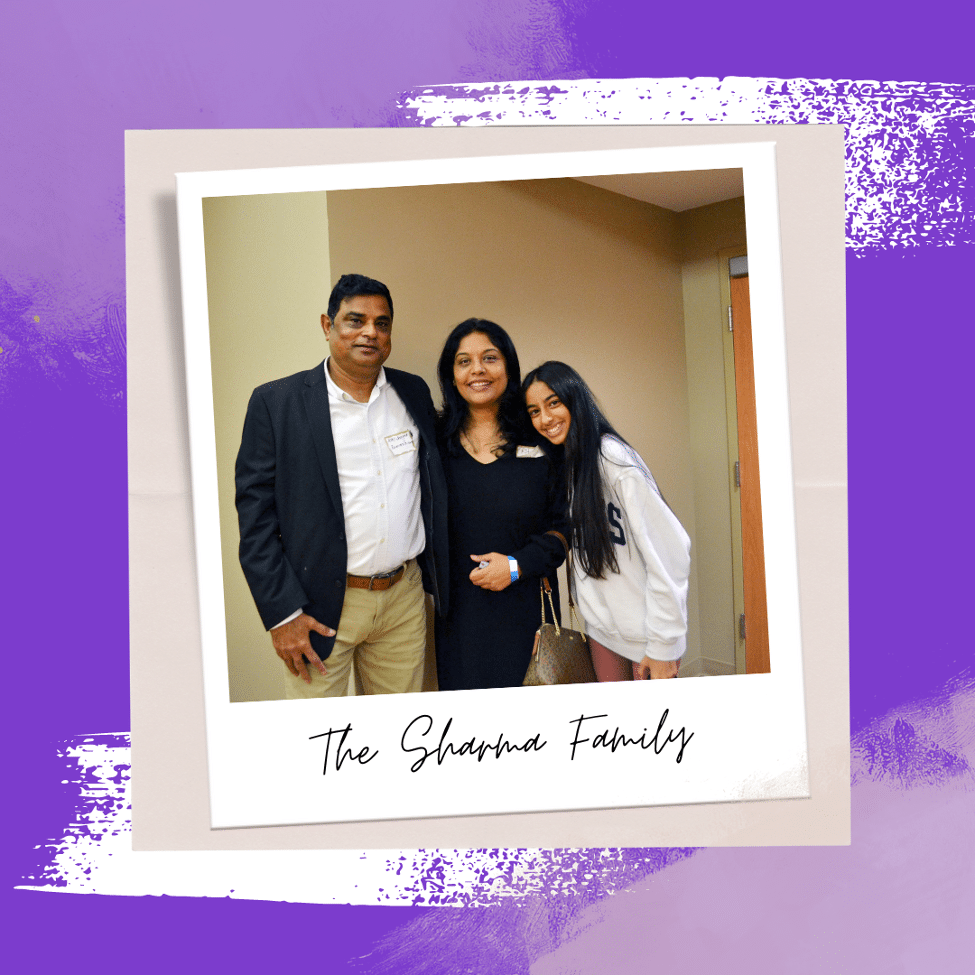 Ritu and Ajay Sharma have been married for twenty-two years and have two children, one teenage daughter and one in college. Although they have always lived an active, healthy lifestyle, the Sharma's world turned upside-down when Ajay's annual lab work returned showing signs of chronic kidney disease.
His doctor called him the evening of his lab work with news that he needed to see a nephrologist immediately. Ajay describes feeling shocked and confused, wondering how this happened so suddenly. He felt an overwhelming sense of denial – how was this happening when he lived such an active lifestyle?
As the Sharmas processed the magnitude of his diagnosis, their feelings quickly turned to fear. As first-generation immigrants from India, the Sharma family was concerned about what would happen to their children and family through his illness without any family support nearby.
Ritu committed to going to all of Ajay's appointments with him to partner in his health. Ritu shares, "We went to see the nephrologist, and he said transplant. And when he said that word, [we realized] this is not going anywhere. This is huge. No amount of prayers, or help, or diet, or exercise is going to help." In a whirlwind journey, the process began in August of 2014, and by October, Ajay was enrolled on the national transplant list.
Ajay was able to maintain his organ with diet and lifestyle changes for about a year when his nephrologist told him it was time to begin dialysis treatments. Although the idea of a living donor transplant had crossed their minds, the Sharmas felt confident in waiting for his turn on the national transplant waitlist.
Ajay describes his 1.5-year experience with dialysis as a long, arduous process with lots of ups and downs. Sometimes he would be able to maintain a stable condition for a while, but setbacks were common. The Sharmas describe this time as fractured, where Ajay had to be in his own world, maintaining his dialysis as a focus. Meanwhile, Ritu supported him while raising their young children and maintaining the household. "It's hard to understand if you [haven't been through it,] but there's a lot that goes on when caring for someone who is going through that process," Ritu shares.
The Sharmas began reaching out to friends and family to find a living donor but had difficulties in the cultural experience of keeping health to yourself. The thought of Ritu being a living donor crossed their mind, but it was an incredibly hard decision. They had two young children at the time, and Ritu struggled with wondering if she would be able to care for her family while both parents recovered from a major surgery. They also feared the worst, worrying about what would happen to their children if something went wrong. It was not an easy decision to make.
Ritu explored other options until finally deciding to donate her kidney, and nothing was going to stop her. Ritu bravely says, "Once you step out of the fear, that's when everything falls into place. That's how it happened for us."

The transplant process began smoothly. Ritu started testing to be evaluated for a living donor, expecting to participate in a paired donation. She never anticipated being a match for her husband. They were thrilled when the results came back that she was a perfect match.
The next step was figuring out the logistics of caring for their family and household while both underwent major surgery, particularly without any close family nearby. They reached out to friends and family and were overwhelmed by the response. From fundraisers to meal trains, their friends and family stepped in to make the process go smoothly. Volunteers stepped in to offer childcare and appointment transportation while they were recovering.
Ajay received his transplant in 2018 and has been thriving with his new organ ever since. Of Ritu, Ajay says, "She's my hero."
Ritu shares advice to others on their transplant journey: "Just take one day at a time. Don't look too far ahead. Just take your small step. Do what's needed for today. And tomorrow will come." She shares that the days leading up to his transplant were difficult emotionally and financially, with her only working part-time and Ajay unable to work. She reminds those going through that time to try not to worry and focus on each day as it comes. You are not alone, and there are people out there who understand your story.
Ritu and Ajay serve as mentors for Georgia Transplant Foundation and encourage anyone going through the transplant process to reach out. Ritu especially enjoys mentoring living donors considering the process of organ donation.
Learn more about The Mentor Project: https://gatransplant.org/the-mentor-project/