Faith, Community & Hope: Sean Roach's Story
In 1997, Sean and Tammie Roach had only been married for two weeks when a car accident changed the course of Sean's life forever.
"He was in an accident with an 18-wheeler. The car was a total loss but he walked away without a scratch," Tammie remembers. "But he had to go to the emergency room, and it was then [the doctors told] him, 'Hey, something's going on with your kidneys'."
Sean's diagnosis was a mystery. He was told the condition was idiopathic, meaning the cause was unknown. What the doctors did know, however, was that his kidneys were operating at only 50 percent.
"When I found out I had kidney disease I was devastated. I'd never heard of kidney disease before. I knew nothing about it. I thought my world was coming to an end," Sean said.
Despite his fears, for the next twenty years Sean juggled a career in education, raising three children with Tammie, and regular trips to the dialysis clinic.
"He stayed positive and he didn't want our kids to know what he was going through. That's why he chose to do dialysis in the clinic as opposed to at home," Tammie said. "He treated it as a separate part of his life, so they didn't really understand how serious it was."
Sean managed his condition and protected his children from the severity until 2015 when a stroke sent him back to the emergency room. The diagnosis was alarming.
"When I got to the hospital, I learned that my kidneys had failed," Sean said.
From there things moved quickly. Sean and Tammie worked hard to learn as much as possible and his family rallied around him.
"My support system was everyone," Sean said. "Of course my wife [and] three kids. My parents are my next-door neighbors, and my mother-in-law lives right around the corner."
Ultimately, one member of Sean's support system was able to help in one of the most meaningful ways possible.
"I can't forget about my brother because he was my donor," Sean said.
Discovering that his brother was a match was incredible news for Sean and Tammie, but they were aware of the sacrifice giving an organ would entail.
"It was very exciting news, but [we wanted to] make sure that he would be OK going through the process as well. It's not easy for anyone to get on the table and give an organ," Sean said.
During this period of uncertainty Sean relied on his faith in God and unflinching optimism.
"I remember at this time I was working in the school system and in every administrative meeting the superintendent would say something about my health and keep me in his prayers," Sean said. "I would always say, 'I'm gonna get a transplant next month' and I honestly believed it."
In the end, Sean's brother donated a kidney and the transplant was a success. After all the difficulties and fears that came before the operation, recovery wasn't nearly as much of a challenge.
"I'm a firm believer that God always picks something out for everybody's life and this is what I had to deal with," Sean said. "I think [after] going through everything I went through, I really didn't see anything afterwards as a challenge."
After the ordeal Sean and his family had been through, his Transplant Social Worker told him about the Georgia Transplant Foundation monthly virtual support group.
"It was the unknown. You knew everybody had a transplant or was waiting on a transplant but it was unknown what the discussions were going to be," Sean said, recalling his first meeting. "I think it took about two or three meetings before I felt very comfortable sharing."
Since joining the group, Sean has rarely missed a meeting.
"This is a life-line for me," Sean said. "I get upset if I have to miss a meeting because I know what this group has meant to me."
For Sean, the group members' shared experiences make them a powerful support network.
"We've all gone through some type of transplant or we know someone who's gone through it. We all have that in common and to be able to have those conversations with people who have gone through the same things that you've gone through means a lot," Sean said.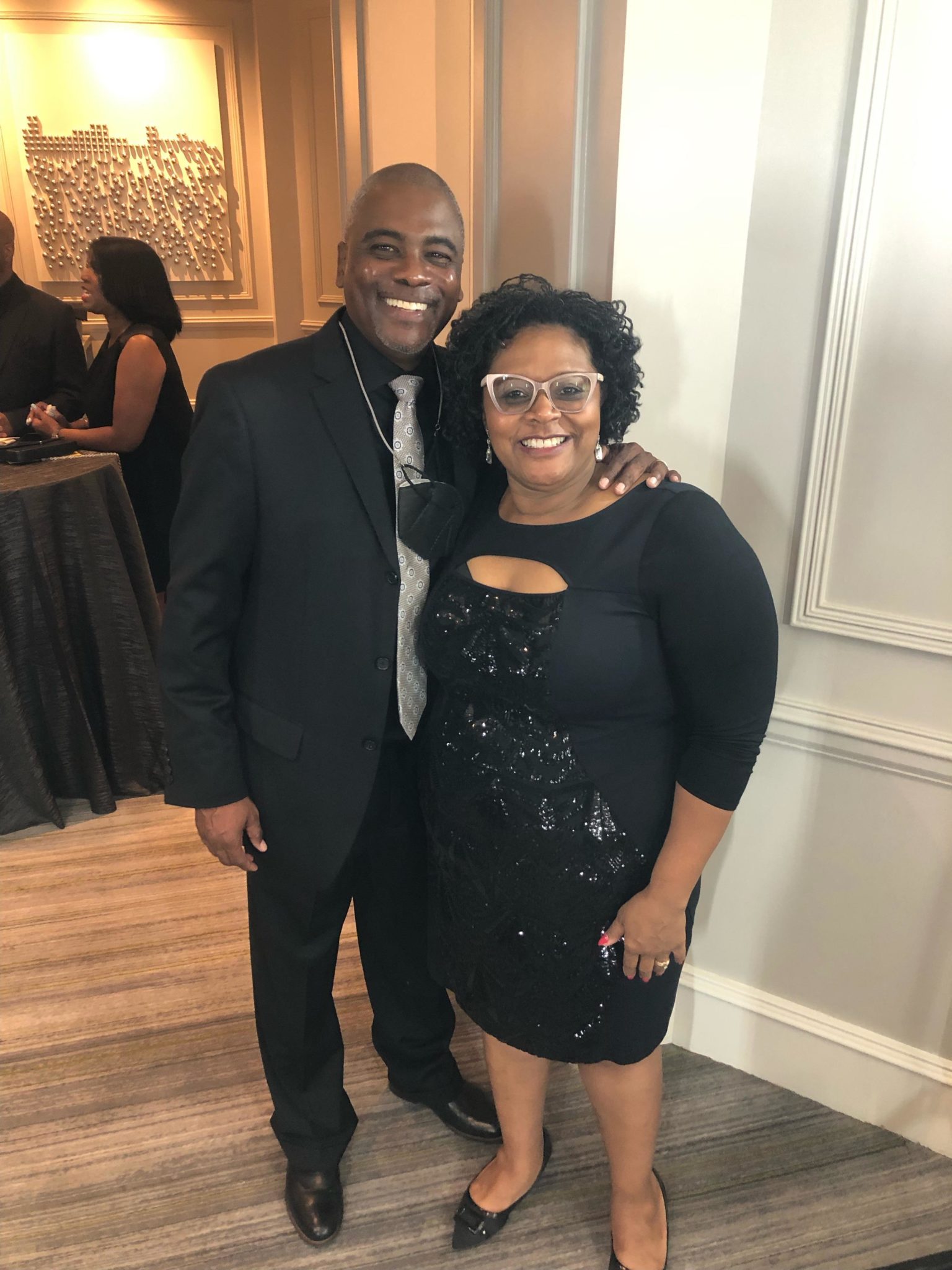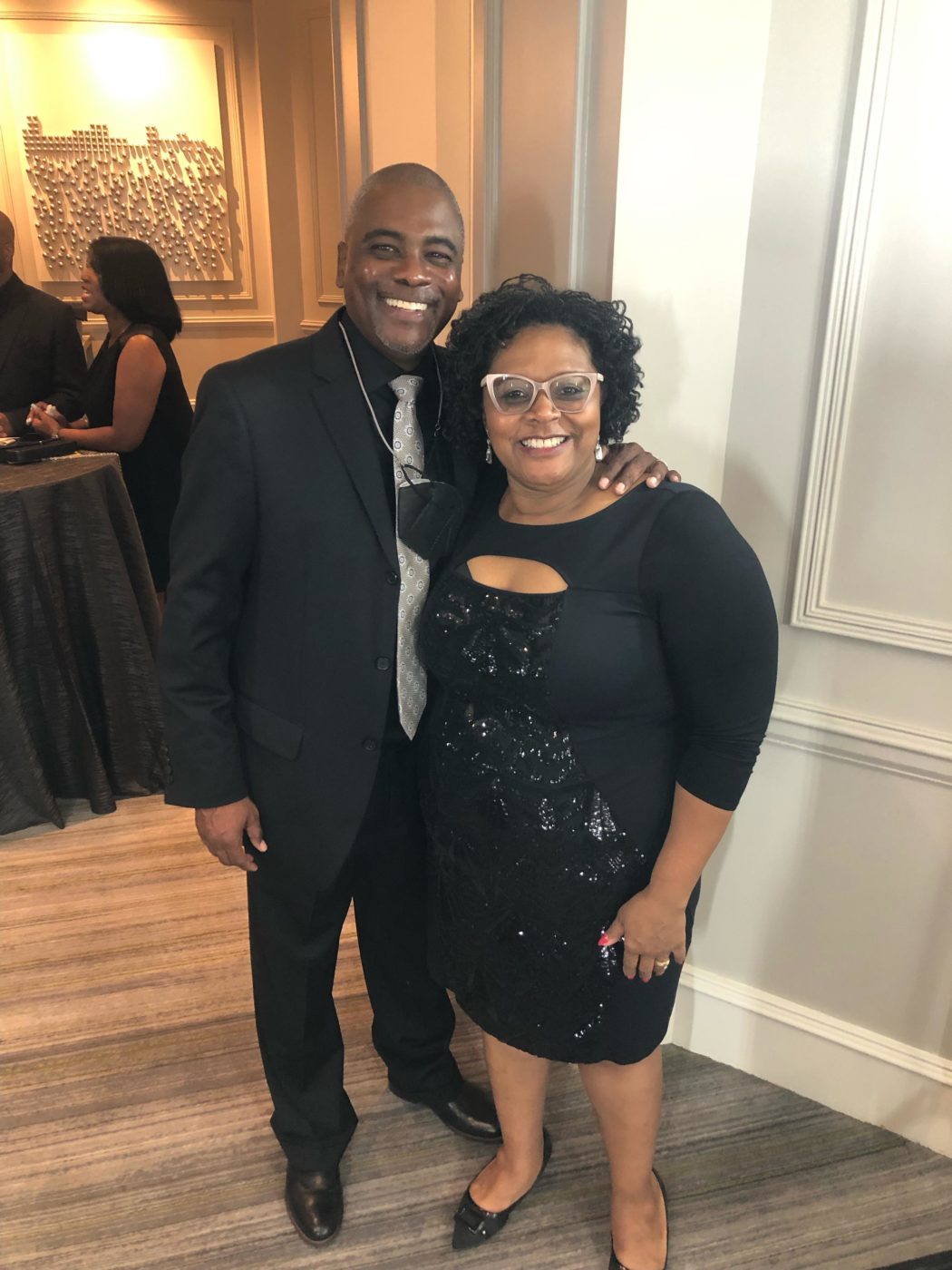 Initially, Tammie was unsure about attending the meetings. After the trauma of Sean's health troubles, she wasn't sure she wanted to talk about the dark times. However, after attending a meeting she understood the profound impact it had on her husband.
"The actual meetings are very cathartic. I was very hesitant about going to the meeting and Sean just kept on telling me 'you gotta come', 'you gotta come'," Tammie said. "I did not want to relive it, but once I went there with him it felt like a cleansing, like a liberation. Other people truly understand what you are going through."
While the support Sean and Tammie have received from the group has been immeasurable, Sean truly connects with the opportunity to support others.
"There are people there who have waited years for a transplant and it hasn't happened. For some it happened very quickly, such as myself. Being able to support them is important," Sean said.
Despite, or because of, his successful recovery, Sean plans to keep attending the support group every month. He also serves as a GTF Mentor to inspire and uplift patients embarking on their own transplant journeys.
"The journey can get lonely at times, and a lot of people don't know what you're dealing with," Sean said. "Being able to support others and serve as a mentor is so important."
The GTF virtual support group meets on the third Thursday of every month at 7:00 PM. Meetings are always open to new members and can be joined with this Zoom link: https://us02web.zoom.us/j/81994478840.
To learn more about the GTF Mentor Project please visit www.GaTransplant.org or email support@gatransplant.org.