The Hill Family: 31 Years of Family
In 1991 Doug Hill had just graduated from the University of Georgia and his "life was about to begin." Little did he know, everything was about to change forever. He was diagnosed with IgA Nephropathy, an autoimmune disease that affects the kidneys, and was told he'd need a transplant.
Having had no previous health issues, the diagnosis and process was overwhelming and scary for Doug and his family. Without information, it was a scary time. Fortunately, he was able to connect with the people at his transplant center. His father was identified as a match, and within months, Doug had his new kidney.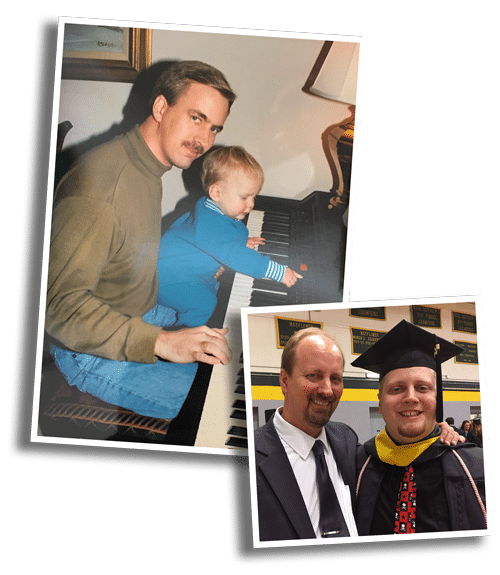 During the process of his first transplant Doug became aware of GTF. GTF was in its developmental stages at that time. He really understood the struggles, both relating to access of information and the financial commitments placed on transplant patients and their families. He felt GTF's mission was very important and  volunteered to be a photographer at future events. He helped promote GTF at Tom Glavine's Spring Training by providing photography not only that evening, but for years of gatherings to come. He remembers watching Glavine and the Braves win the world series as he was receiving his diagnosis in '91, and not too long in the future, healthy again, had the opportunity to play pool with Glavine in a full circle moment at the Spring Training event. Unbeknownst to Doug, GTF would play a greater role in his life a decade later, when he once again needed a kidney transplant.
In 2002 as a working commercial photographer and father of two, Doug once again found that he needed a kidney transplant. At that time, everything seemed different. A lot of the processes were different, insurance rules had changed, and his life was much more complicated. GTF was there to guide him through the new processes and provide the support and the information he needed during both the planning stages and the rebuilding stages. Doug would have to wait until March of 2004 to receive his second kidney transplant from an unrelated, living donor, coincidentally on his younger son's second birthday. And after everything was finished, Doug was able to use GTF's JumpStart program to provide valuable career training and get him back out into the working world.
Doug now works as a commercial photographer in Albuquerque, New Mexico, while studying to become an EEG tech. Although it seems like this would conclude GTF's involvement in Doug's life, it does not.
Doug's oldest son, Asher, who works as an assistant technical director and sound engineer in Athens, GA, went to urgent care with health issues this past November, only to be diagnosed with IgA Nephropathy, as well. Asher never expected to have the same disease as his father, because they had been told it was likely non-hereditary. Asher is not yet unhealthy enough for a transplant, but knowing that GTF could provide important information  and support, Doug immediately put Asher in touch with them. Although he is 1500 miles away from Asher now, just knowing that GTF will be there to guide his son through this time is comforting.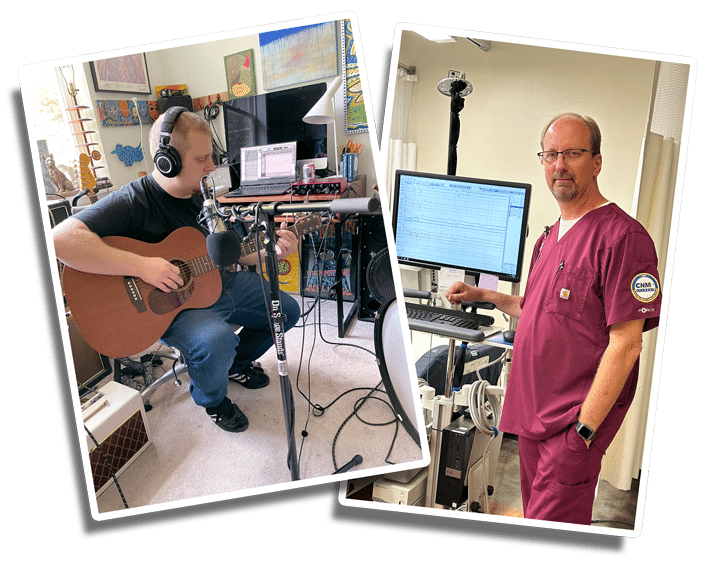 "When you are sick, it is all encompassing to take care of your health. There are so many aspects—work, insurance, doctors appointments, medications. It is all new and overwhelming, " Doug shared. "Just knowing that people who are in a situation needing a transplant can find help with work, find relevant info, or financial assistance—I know GTF is there for them. Maybe even my son."Doug knows now that Asher will have to embark on a similar journey as his own, but also stands as living proof that the disease "is not an ending, it's a transition."